If you're a first-time buyer, here are a
few good tips on how to size skates:
1. First, most recreational skates run according
to shoe size; however, to be safe, you can always
take your measurement in inches of the length of
your longest foot. Stand with your heels against
a wall and measure to the end of the largest toe.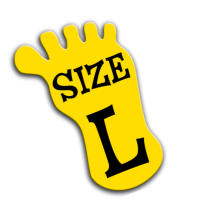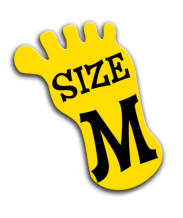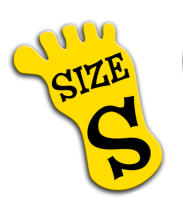 2. For children, add a size for growth room. For adults, leave your shoe size as your
skate size.
3. Some skates come in N (Narrow) M (Medium) and W (Wide) widths. Unless you
are a high-level skater, width is common sense: if you think your feet are wide for
their length, they probably are. M widths are a good bet for those who feel perfectly
comfortable in all sneakers.
4. Keep in mind that thin socks are best (the thinner, the better).
5. When lacing skates, always lace the instep firmly. Then, lace the ankle eyelets
snugly enough that there is ankle support. You should be able to fit two fingers into
the top of the Achilles heel of the boot when the skater is flexed forward in the boot.

6. When walking around, the skater's heel should not lift out of the boot unless it is
a child and you are accounting for growth. Even then, lift-out should be kept to a
minimum (less than half an inch).
Keep in mind these are just some of the things to look for when sizing skates.

© 2011 - 2015 Parks Atlantic - All Rights Reserved.